TECHNO
THERM
Member of Techno Group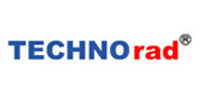 Mastas panel radiators are produced from high quality 1.20 mm. steel rolls and approves the standards of TS EN 442.They are TSE certified and 10years guaranteed. All radiator groups are due to strict quality controls at each stage of production and tested under 10 atu pressure.
Mastas panel radiators panel surfaces, water ducts and convectors are designed in order to secure the most extensive heating surface. Superior efficiency is achieved by the convectors attached to water ducts and most efficient air circulation is a consequence of the special design of upper and side covers. The environment is heated in a short time due to high heating power and efficiency. Besides high comfort they provide economical fuel consumption
The heating power of the radiators are tested and certified according to EN 442-2. Long life is achieved by phosphate and prime coatings against corrosion that approves the highest technology FATB system. RAL 9010 epoxy polyester electrostatic powder coated at 200ºC furnace, surfaces are silky, smooth and shiny.
Highly resistant against corrosion, chemical effects, blows and scratches.
Wide variety of choices are suitable for all architectural and decorative demands with the models 400-500-600-900mm. height and length range from 400mm. to 2300mm. at 100mm. increment intervals.
All of the mounting accessories such as hanging elements, bungs of procure, blind bungs duple, and wood screws are shipped with radiators. Installation is easy. The good quality packaging protects it from damages during transport and installation.
Download:
Gallery: